Support for multiple databases
GoCD 20.5.0, while continuing to use H2 as the default database, introduces support for PostgreSQL without a need for the (previously used) commercial addon. As part of these changes GoCD moved away from using the unmaintained dbdeploy to liquibase for automated database migrations. These changes require a one-time manual migration of the GoCD database running on versions <= 20.4.0 to one compliant with GoCD 20.5.0 and beyond, even if you decide not to migrate to PostgreSQL.
Please refer to the GoCD Database migration document for steps to migrate your database.
If you are using GoCD commercial addons, please follow the additional instructions to upgrade your GoCD server with addons.
UI/UX refresh
As part of the ongoing UI/UX refresh for improving the user experience, the Templates Authorization page has been rewritten to keep it in sync with other pages, while retaining existing functionality.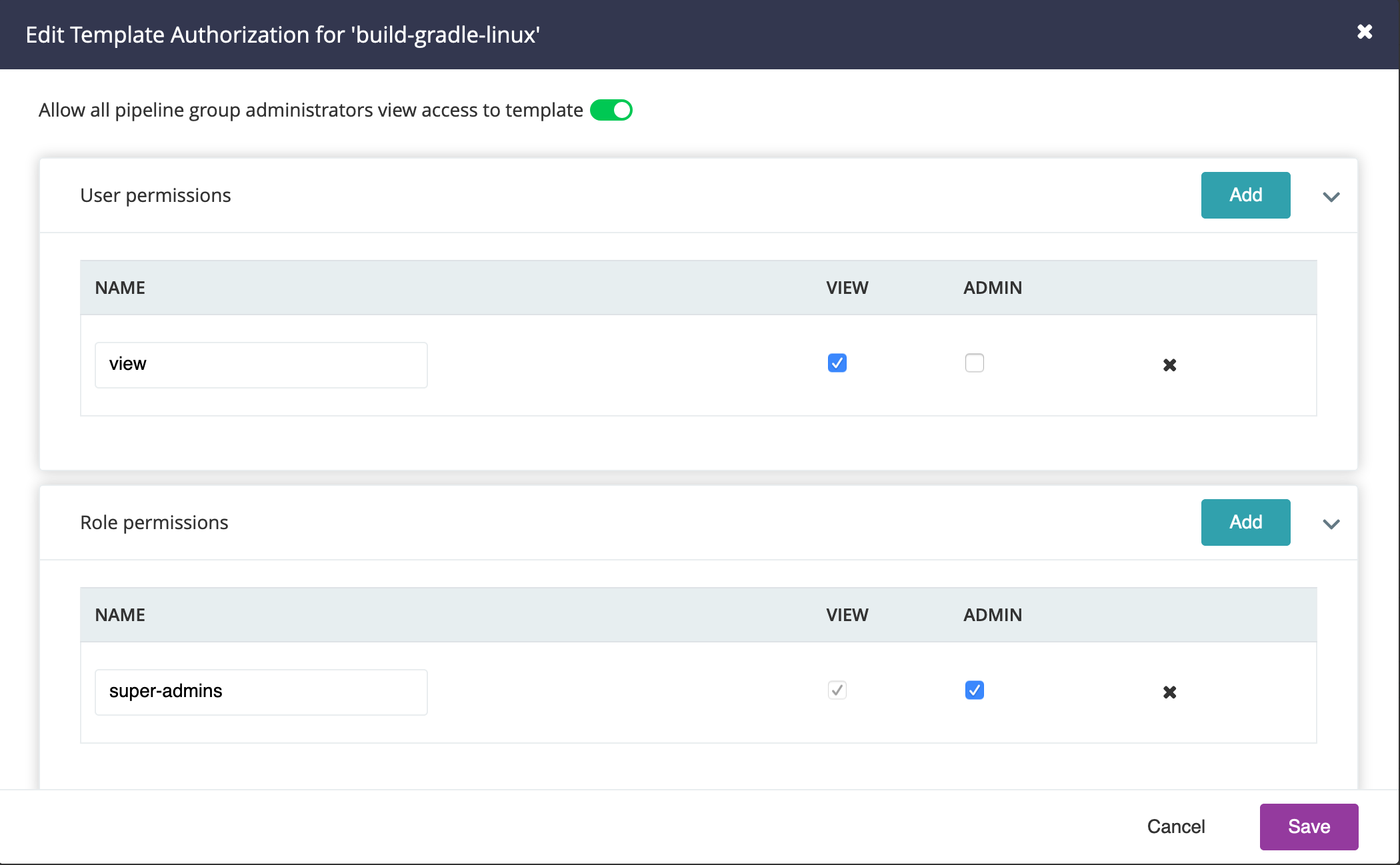 Other Improvements
Bug fixes
#8220 - Fixed bug when adding notifications using the Notification Filters API.
Deprecations
APIs
Improvements, deprecations and breaking changes in the API and plugin API have been moved to their respective changelogs - API changelog for 20.5.0 and Plugin API changelog for 20.5.0.
Contributors
Aravind SV, Ganesh S Patil, Ketan Padegaonkar, Kritika Singh, Mahesh Panchaksharaiah, Marques Lee, Steven Streisguth, Varsha Varadarajan
Note
A more comprehensive list of changes for this release can be found here.
Have ideas and want to contribute? Need some help getting started? We're here to help. Reach out to us at support@thoughtworks.com.
Found a security issue that needs fixing? Please report it to https://hackerone.com/gocd
Please report any issues that you observe on GitHub issues.